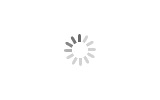 Indoor Decoration Wooden Plastic Composite WPC Wall Panel
Brand YZY
Product origin China
Delivery time 10-15 Days
Supply capacity 50000 Bag/Bags per Month
WPC wall panels advantages
1. Natural wood looking and feeling
2. 100% recyclable and eco-friendly
3. UV resistant and color stability
4. Weather resistant, suitable from -40°C to 60°C
5. Water-proof and erosion-proof
6. No insect and moldy-proof
7. No cracking, warping and splitting
8. No painting, low maintenance , easy install and clean
9. High density, durable and firm for long lifetime
Indoor Decoration Wooden Plastic Composite WPC Wall Panel
Interior wall decoration wood grain cladding wpc wall panel
Product Description
2800mm x 170mm x 17mm, 2800mm x 168mm x 17mm,

See the details in the drawing

Bamboo Powder + Resin + Environmental Protection Film

Environmental Protection EO Flame Retardant B1 Level

Ceiling Wall Skirt/Background Wall/Modeling Wall, etc
Composition and Manufacturing Process:
Wooden Plastic Composite (WPC) Wall Panels are typically composed of wood fibers or flour, thermoplastics such as polyethylene or polyvinyl chloride (PVC), and additives that enhance the material's properties. The manufacturing process involves mixing these components, extruding them into panels, and then applying various finishes or coatings to achieve the desired appearance. This unique combination results in a material that replicates the look and feel of wood while overcoming some of its inherent limitations.
Aesthetic Appeal:
One of the primary reasons for the popularity of WPC Wall Panels is their ability to emulate the natural beauty of wood. Advanced manufacturing techniques allow for realistic wood grain patterns and textures, providing an authentic visual appeal. These panels come in a variety of finishes, from classic wood tones to contemporary designs, making them suitable for a wide range of interior styles.
Durability and Low Maintenance:
Unlike traditional wood panels, WPC Wall Panels boast superior durability and resistance to various environmental factors. The plastic component makes them resistant to moisture, rot, and insects, addressing common issues associated with natural wood. Additionally, WPC panels are easy to clean and maintain, requiring minimal effort to preserve their appearance over time.
Versatility in Application:
WPC Wall Panels are versatile and can be used in a multitude of indoor spaces. They are commonly employed in residential interiors for accent walls, living rooms, bedrooms, and even kitchens. In commercial settings, such panels find applications in offices, hotels, retail spaces, and restaurants, contributing to a sophisticated and welcoming atmosphere.
Environmentally Friendly:
The use of wood fibers in WPC Wall Panels often involves recycled or reclaimed wood, making them a more sustainable option compared to traditional wood panels. Additionally, the durability and longevity of WPC contribute to reducing the need for frequent replacements, further minimizing environmental impact.
Ease of Installation:
WPC Wall Panels are designed for easy and efficient installation. They often feature interlocking systems or tongue-and-groove designs that facilitate quick and secure assembly. This ease of installation makes them a practical choice for both professional contractors and DIY enthusiasts.
Conclusion:
Wooden Plastic Composite (WPC) Wall Panels represent a remarkable innovation in the field of indoor decoration. Combining the timeless appeal of wood with the practical benefits of plastic, these panels offer a versatile and sustainable solution for enhancing interior spaces. As the demand for eco-friendly and low-maintenance materials continues to grow, WPC Wall Panels are likely to remain a popular choice, contributing to the evolution of modern interior design practices.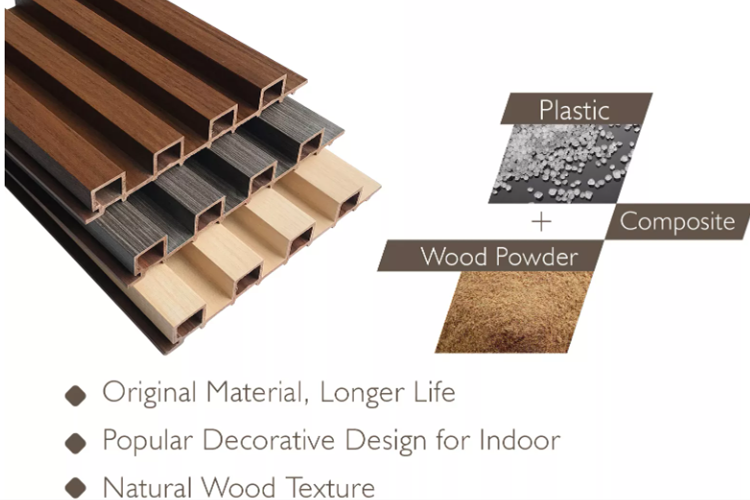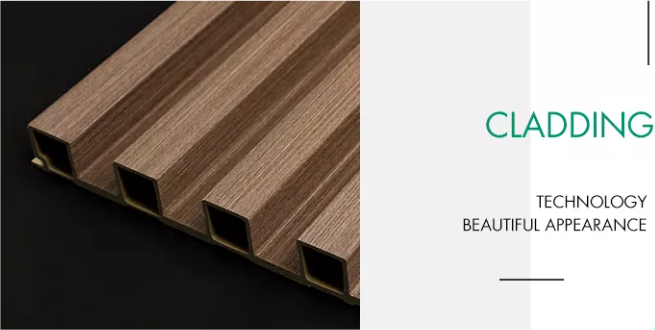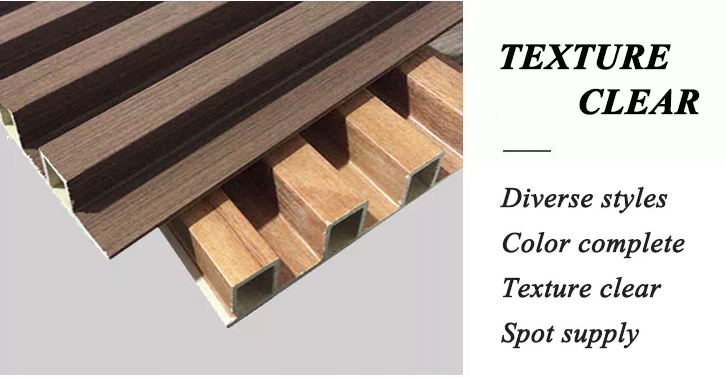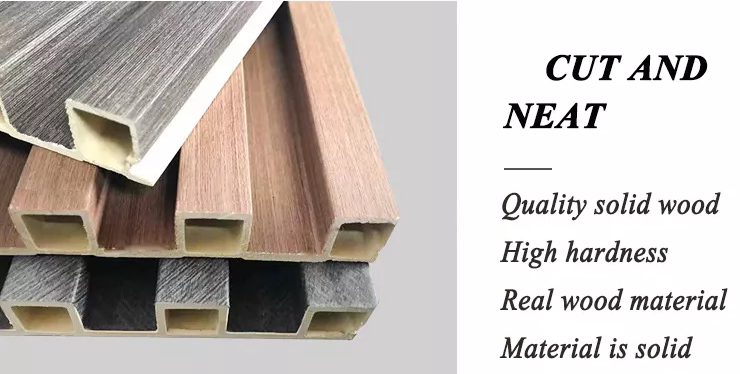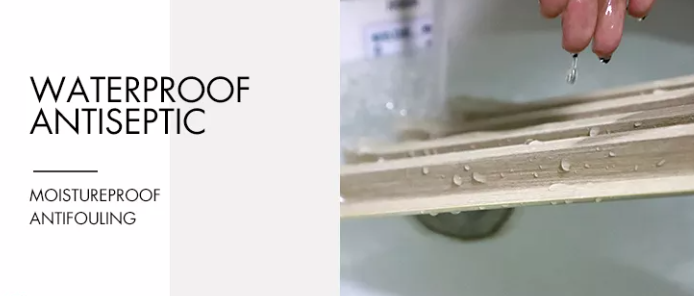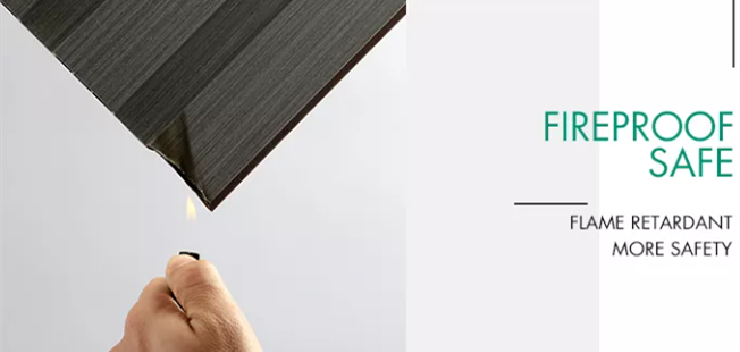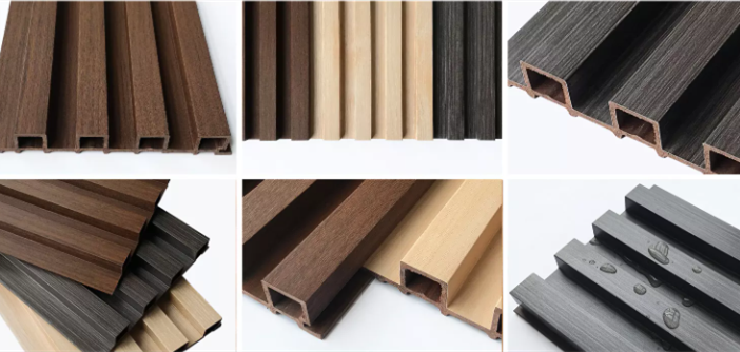 WPC wall panels advantages
1. Natural wood looking and feeling
2. 100% recyclable and eco-friendly
3. UV resistant and color stability
4. Weather resistant, suitable from -40°C to 60°C
5. Water-proof and erosion-proof
6. No insect and moldy-proof
7. No cracking, warping and splitting
8. No painting, low maintenance , easy install and clean
9. High density, durable and firm for long lifetime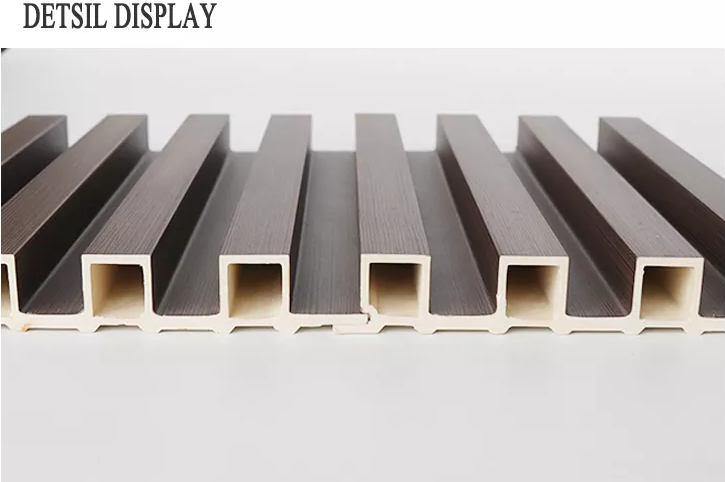 Applications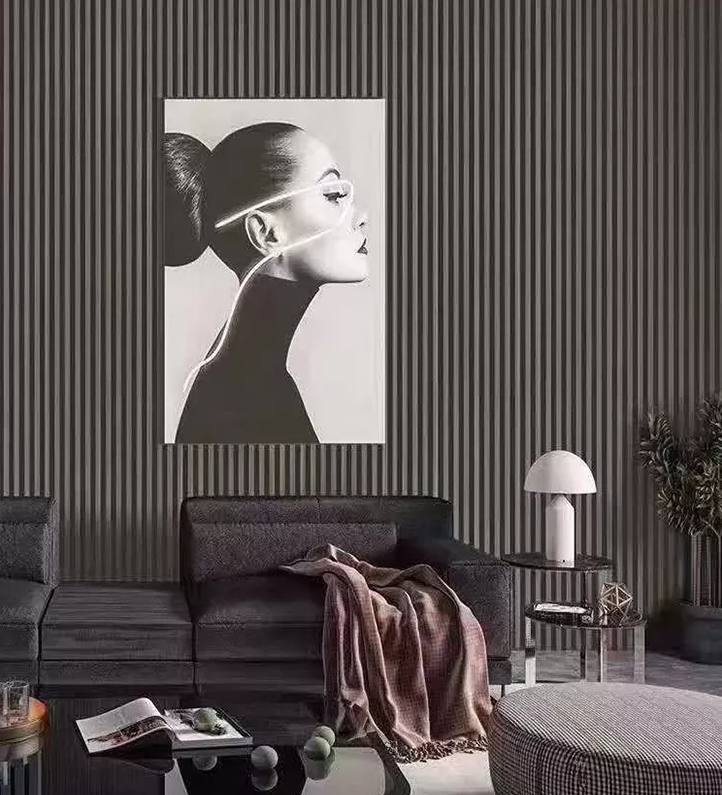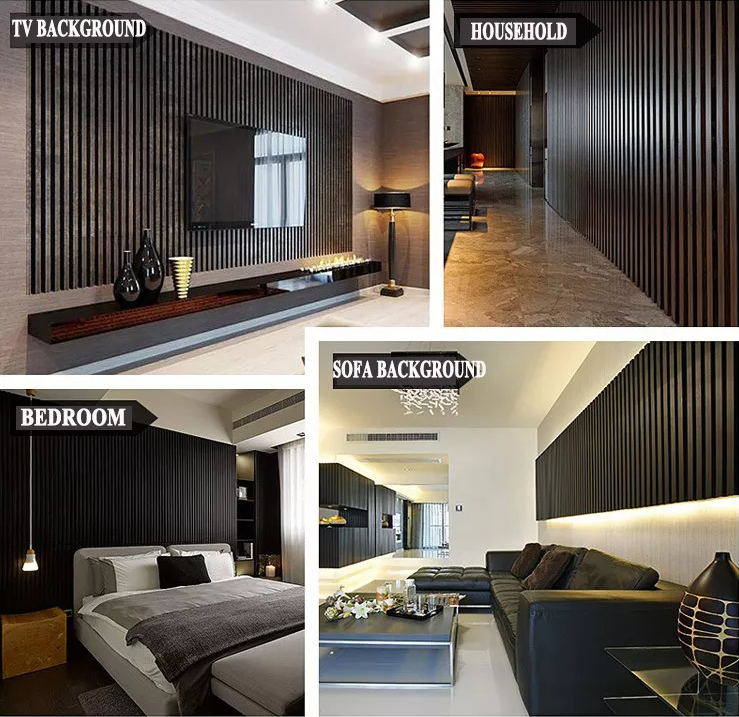 WPC wall panel package
16cm*25mm, 18pieces/carton
19.5cm*28mm, 8pieces/carton